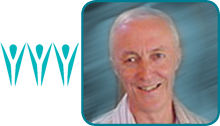 David Hornsby worked with the Victorian Ministry of Education for 28 years and taught at every year level from Prep to Year 6. During that time, he also lectured at La Trobe University, the University of Melbourne, and the Royal Melbourne Institute of Technology.
For 4 years, he was an education department curriculum consultant in primary and secondary schools and then returned to the primary classroom. He was the principal of Ringwood Heights Primary School for 5 years.
David now works full-time as a private education consultant in schools and also maintains his link with La Trobe University in Melbourne.
David is invited to work with teachers and to present at conferences both interstate and overseas. He has completed many lecture tours of the United States and the United Kingdom, and has also worked with teachers in Indonesia, New Zealand and Singapore & Beijing. In 2008 David presented at the World Congress (International Reading Association conference) in Costa Rica. In 2011 David presented at the European Reading Conference in Belgium.
David has written and co-authored many books and and two CD ROM series.